Are you ready to make the switch to work with the #1 managed restaurant bookkeeping solutions provider in the industry?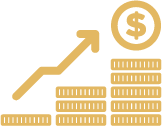 Bookkeeping mistakes are the reason 46% of new restaurant businesses fail in the first 5 years. Cash flow problems wipe out another 82%. It's a no-brainer… your accounting deserves your full attention.
Whether you own an upscale 5 star Manhattan bistro or serve Brooklyn from a food truck, your restaurant business requires a solid cloud-based financial back-office system.
Setting up your business for achieving financial health starts long before the first meal is served and requires continued management and diligence through the years to understand your daily financial needs including; sales, forecasting cash flow, profit & loss reports, food margins and many other factors that go into running a success hospitality business.
Bookkeeping Chef serves the NYC Tri-state state area with over 20 years of combined experience in managed cloud bookkeeping, accounting, outsourced payroll, bill pay, cash flow, P&L, financial reporting and internal controls for the hospitality industry including restaurants, bars, coffee shops, fine dining and national franchise chains.
Are you considering a new accounting or managed bookkeeping solutions but feeling anxious about getting started or about what making a switch to a different one would entail?     
Well, you can rest assured, that you will not have to jump through flaming hoops to outsource your bookkeeping and accounting restaurant needs.   

This checklist outlines the standard documentation Bookkeeping Chef and other outsourced accounting providers will typically need to learn about your hospitality business; they are:
Essential Business Information
Ownership Documentation
Financial Records
Any Loan or Debt Agreements     
This guide will teach you about the intricacies and benefits of choosing to outsource restaurant bookkeeping needs, so that you can better focus your time on digitizing your menu cards, enhancing in-house customer experience and quality of food and building a strong and highly visible online search presence that will lead to more bookings, traffic, and revenue.     
     Let's Get Started

  
Switching bookkeeping and accounting service providers doesn't, have to be hard or frustrating.  Especially when you know what to expect!  This checklist below outlines the standard documents and information an outsourced back-office and accounting solution, like Bookkeeping Chef, uses to learn about your restaurant business and deliver expert services.       

Access to any Current Bookkeeping System you May Be Using
Is your restaurant has already used a manual-entry software system like Xero, Quickbooks online, Freshbooks to manage your books in-house on your own, then this can make the onboarding and switch over to Bookkeeping Chef's managed solutions all the more simple.  Our team can go into any system and import your general ledger, receipts, and historical credit and banking transactions to recreate your books in Bookkeeping Chef.  If you are a new restaurant business, we then can simply use your banking history to go through your transactions and recreate a balance sheet and general ledger for the current fiscal year.        
Access to Financial Accounts
Bookkeeping Chef reconciles your books each month,
so we need to verify the figures we have with the corresponding transactions in your accounts
Bank Account and Credit Cards   


Payroll Processors

Payment and Expense Processors   
Benefits Providers


* Don't see the business tools you're looking for? Most of our clients use these, but ask one of our financial experts for a list of other providers.     
Ownership Information
Again, since we take care of reconciling your restaurant's books each month, we need to verify the figures we have with the corresponding transactions in your accounts.     
Capitalization Table    
Is your business incorporated as a C-corp, with multiple founders and investors?  If you have a cap table, we could use that to understand ownership distribution, any stock agreements, or forms of equity so we could set up an owner's equity section of your balance sheet accordingly. We also would need to know, the amount of the share's and the dates they were allocated in order to create accurate journal entries in your books.  Provide one or more of the following as supporting documentation:
Stock purchase agreements  

SAFEs

Convertible notes  
Operating Agreements
(LLCs)  
If your business is an LLC or another type of entity partnership, we'll use this agreement (instead of a cap table) to determine the percentage of ownership and allocate and distribute profits and losses accordingly.   
Any Loan Agreements & Payment Schedules    
Have you borrowed or raised any money to launch or expand your hospitality business? If so, then In order to properly categorize these types of expenses we'll need the loan agreements or statements along with their repayment schedules.    
Your Prior Year Tax Return   
This statement gives us an accurate look at how much debt you have and shows the payments you've made against it.         
So what you get when you make the switch?   
1 Choices in the Degree of Outsourcing – You can spin off parts of your bookkeeping and accounting needs, or you can choose to outsource the whole function a professional of your restaurant bookkeeping firm.  Examples, you may choose to send bills and invoices us in the beginning of the week to handle vendor payments. Or at the close of the payroll cycle you can instruct us to facilitate payments after employee hours were uploaded. Or at the end of the month or week send us your reports from your POS system, bank statements, and inventory levels so that we can reconcile your accounts and provide a financial report for to understand the health of your cash flow and revenue.  If you decide to fully outsource to free up your time and company resources so that you can focus core business activities and eliminate the expenses of trying to balance dual centers of back-office bookkeeping work. Further, when you choose a cloud-based outsourced restaurant accounting firm, you will have real-time access to data generated on your business operations and will be able to to see updated all records daily.      
2 Better Tracking and Monitoring – Besides the cost benefit of outsourcing vs hiring an inhouse bookkeeper, outsourcing accounting firms will provide your company with professional unbiased insight into how your business is financially performing, cash flow, daily sales reporting, inventory levels, checks and balances required and ways and means to streamline optimize your business further.  Now such an impartial view would be as easily to get since you the manager or owner will fully immersed in running the restaurant and trying to maximize sales, staff, marketing and operating efficiencies without having to get into details of managing the back office functions or in-house bookkeeper. Not to mention the level of fraud that can happen internally in hospitality businesses.  
3 Time and Cost Savings– Furthermore, when you outsource restaurant bookkeeping solutions, there is a very sizable time and cost savings. Time – because you now no longer have to bother about training and or supervising accountants to make sure the data and numbers being generated and processed are correct and free from errors. This now opens up space for you to devise smart strategies for business growth and development. Costs – because no no longer have to invest in infrastructure both in terms of hardware and software for data processing and employees to maintain the systems.  This frees up cash for business expansion or maybe adding to the existing chain of restaurants.