Online Bookkeeping Services for Restaurants
Organize your business' finances and bookkeeping all in one place. Bookkeeping Chef was created to make the task of bookkeeping simpler, more organized and more efficient. You can now cut out wasting hours away each month on mundane duties such as tracking down receipts or manual data entry.
Our managed online software allows you to:   
Send invoices and estimates  

Manage your cash-flow and finances without an accounting degree

Accept and allocate payment from your mobile device

Create financial business reports (daily sales, P&L statements, etc)

Manage and complete tax worksheets: Schedule C, sales tax and more

Reconcile your accounts  

Send recurring invoices
Is your company having accounting issues, lacking a comprehensive file management system, QuickBooks' entry errors or cash flow profitability margin problems?  Do you need to hire a restaurant bookkeeper but do not have the budget or back office space to keep one full-time in-house? Having accurate finances is crucial; and as of today can you pull up your restaurant's balance sheet and easily see what you owe?  Can you easily see the status of your loans, lines of credit, accounts receivable, accounts payable, etc.?   
Contact us, we provide on-demand bookkeepers to take care and address your specific needs.  Our robust, integrated online accounting system is more cost effective and offers far beyond what a typical "in house" staff or small bookkeeping service could offer you.  This system allows us to partner and connect with our top notch CPA partner network with best-in-class technology to provide superior online bookkeeping support to the New York City metropolitan area.      

Bookkeeping Made Easy
It's 2017, let's get rid of tedious data entry record keeping.  It's all about automating your restaurant's sales and expenses.  Bookkeeping Chef's accounting software imports, syncs and organizes all of your credit and business accounts together, so you can easily generate income and expense reports.  With 24/7 access and login from any computer, tablet or mobile device and view updated profit and loss statements and cash flow- all in real time.    
You will know where your business is on a daily basis and that can make important decisions that will increase your profit margins, and make managing your restaurant's financial operations easier.
By harnessing cloud technologies, gone are the days of constant downloads, installs or updates- everything can all now be done automatically.   
---

Handle Accounts Receivable and Payable
No matter how successful a restaurant may be, maintaining a steady cash flow almost always poses a challenge. Some of the problem rests with badly-timed billing systems, where the accounts receivable column is out of sync with accounts payable.  Conducting a proper cash flow analysis – a thorough evaluation of an establishment's cash inflow and outflow it a wise decision for any restaurant owner.
Use Bookkeeping Chef's accounting system platform to maintain an up-to-date billing system.  Investigate and resolve customer queries or credit card chargebacks.  Take care of accounts payable tasks such as invoice entry, disbursement of vendor payments and even vendor communication.    
Once you start using our software, you will see how easy it is to keep track of payment due dates and generate a list for electronic for your authorization of processing.  It's all paperless; once payments are approved, the funds are drafted from the bank and respective vendors get paid.  We take care of all data entry for vendor and bill information and we provide you with a list of approval statuses for every invoice or bill.      
---

Simplify Your Corporate Taxes
Having an accurate financial record in a cloud-based bookkeeping system is the cornerstone for giving your restaurant CPA the retort he needs to legitimize every expense, deduction and write off so you do not pay the IRS a dime more than legally required. Our software allows you to prepare for tax return filings in hours, not days. By bidding farewell to messy stacks of papers and manual entry of the data, you are saying hello to the luxury of having each transaction categorized according to IRS Schedule-C tax line inputs. Once this is implemented, you can now have a much clearer picture, on what your business owes for sales, annual and estimated taxes… 365 days a year.
Have Questions? Give Our Support Team a Call at 646-543-1677.
A Wealth of Features
Get a Grip on the State of Your Hospitality Business – Anytime, Anywhere
Profit and Loss statements – See where you're making money and losing money. With all your sales and expense data in one place, it's easy to see how your business is doing. Most restaurant specific P&L report statements are produced on a weekly, monthly or yearly basis.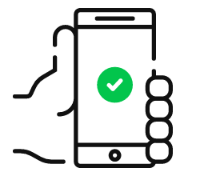 Easy access with mobile – Your data is always only one click away. Whether you're on the go, or on the couch, all of your data is just a few clicks away and always up to date — check sales, account balances and profit and loss, and if you do catering don't forget mileage tracking because it's tax deductible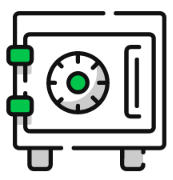 Keep your data secure – We rely on advanced, industry-recognized security safeguards to keep all of your financial data private and protected. With a password protected login, firewall-protected servers  and the same encryption technology used by the world's top banking institutions, we have the security in place to give you peace of mind. .
Just simply glance at our client list.  

We will install and implement the accounting technology that separates today's highest functioning restaurants from less efficient eateries.  With our full-service outsourced bookkeeping, we will take care of all the most demanding back office duties so you can focus on increasing revenue, controlling inventory costs and improving your customer's experience.
It's time to implement or revamp your accounting system or procedures without the huge expense of hiring and managing an internal bookkeeping department.   Technology can be your friend, don't let your business lag behind any longer.