Whether you are a new restaurant or an established franchise with multiple locations in New York City, every day is exciting.  However, owning a restaurant also comes with a seemingly endless to-do-list.  Some daily tasks, such as managing cash flow and accounts, are crucial and sometimes daunting, especially after a busy week.  So, how can you keep up with your restaurant bookkeeping and accounting needs?   
Atmosphere, Food, Drinks and Cash Flow  
In order to operate a successful restaurant venture in New York City, you need to have a constant handle on the finances of your business.  There are many moving parts to manage and keep track of, including daily sales, inventory, costs, revenue, payroll, etc. One of the major reasons that 27% of restaurants fail in the first year can be attributed to poorly managed accounts.  In restaurants, margins can be very thin.  While keeping track of your Point of Sale (POS) system's transactions, it is vital to make sure that you have a cloud-based accounting system integrated into it, which will grant you access to 24/7 business financials on any device to retrieve data.  We recommend that restaurateurs become educated on the best restaurant accounting software technologies available.  These tools will make it easier for you and your staff to reconcile and record all transactions, as well as manage online bill pay in a simplistic way.  As a restaurateur, you should look for a managed restaurant bookkeeping system that is:
Flexible

– Able to cover all the facets of managing a restaurant

Accurate

– Able to trust that the numbers are accurate so that you can make decisions about your business with confidence

Easy to use

– Able to implement and educate yourself with software like QuickBooks, which unfortunately has a steep learning curve for some

Online and in the cloud

– Able to access your financial data anytime and anywhere from your smartphone or iPad

Smart

– Able to retrieve real time access regarding the financial health of your restaurant
Using cloud software technologies for accurate bookkeeping is the cornerstone for improving efficiency when paying your vendors, workers and taxes. Here are a few tips to educate you on the basics of restaurant accounting procedures, so that you can implement front and back office systems that work for your hospitality establishment:
1.
Choose a restaurant accounting software that is compatible and integrates easily into your POS system.
Most restaurants take payments from customers with either cash or credit/debit card transactions.  A quality POS system will handle, record and transfer data to your bookkeeping or accounting software.  This is a tremendous help to your management and it will update your daily cash flow predictions.  It can be very time consuming and impractical to create an invoice for every single meal in your small business' accounting software (QuickBooks, Xero, etc.)  What are some more efficient ways to process and record all sales transactions in a day?
Create a

sales invoice

for the whole day and then record the money into a cash control, bank account, as it is received.  
Use the receive section in your accounting software to document all the day's transactions at one time.   
Create a daily sales invoice and, at the end of the night, categorize each invoice into cash transactions verses credit ones.    

Consult your restaurant CPA on which option works best in conjunction with your respective food business.   
2.
Choose a flexible back office system.
Most restaurants, food trucks and caterers do not lend themselves to the conventional 9 to 5 hour work week.  The bread and butter periods of most eateries consist of lunchtime, evenings, weekends and holidays. These unconventional work hours will have an impact on payroll, and you will need a software solution to handle:
Employee tips – in the US, it's expected that a customer will include or leave a tip as a percentage of the total drink or food tab.  Sometimes, in a party of six or more people, this tip is added to the bill automatically. Sometimes, this is left by the patron in cash and not included as part of a credit payment.  As a restaurant owner, you will have to decide how to distribute or share these tips among your staff.  Is this tip is divided up evenly or given solely to the waiter who earned it?  You should consult with your restaurant accountant regarding the most suitable option.
Staff turnover

–  Restaurants and bars are known to have very high turnover rates.  While some employees will make a career in the restaurant business, many others are just working part time as a waiter/waitress or bartender as they complete school or pursue other endeavors.  

Replacing open shifts – Does your restaurant have to deal with staff members calling in to cancel?  Do you often need someone to cover a shift?  It would be far more efficient to use a system that makes it easy to offer open shifts to your entire staff.     
3.
Know your competition and price your menu accordingly.
If your restaurant is rated above 3 stars, food quality, ambience and pricing will all contribute to the popularity of your offerings.  If you are a start up restaurant, then pricing your menu is a little bit of a balancing act.  You must know the intricacies of your food offerings and what your overhead costs are, so that you can price your menu and stay competitive- while garnering a profit- especially in New York.  
It's a good idea to try different pricing options, especially if you want to introduce a new menu item and want to price it lower in comparison to what you could price it.  Companies run specials all the time to attract new customers.  Do not make the mistake of setting your menu pricing too low.  Be careful to track the cost of ingredients and include this in your pricing. The restaurant accounting software that you chose will help you make this particular aspect of bookkeeping more simple.  You can create daily reports that estimate meal prices.  Having accurate financial data, and comparing this to other competitors, will undoubtedly help you make more informed menu pricing decisions.      
4.
Keep track and record all receipts.
Your restaurant will always have consistent food vendors and suppliers which will bill you each month.  There will, however, be occasions when you may run out of certain menu ingredients.  Say you get booked on a Saturday night for a party of 12?  And say the entire party all orders the same duck plate?  This could end up exhausting your supplies of duck for this day.  Larger restaurants chains normally set up local network solutions for this, such as local grocery stores or trade suppliers.  Make certain that you record every item you purchase, this could include extra bottles of milk or eggs.  Process every receipt into your bookkeeping software so that you don't end up owing the IRS out of pocket when tax season rolls around.
5.
Manage your inventory stock so you don't end up wasting food and money.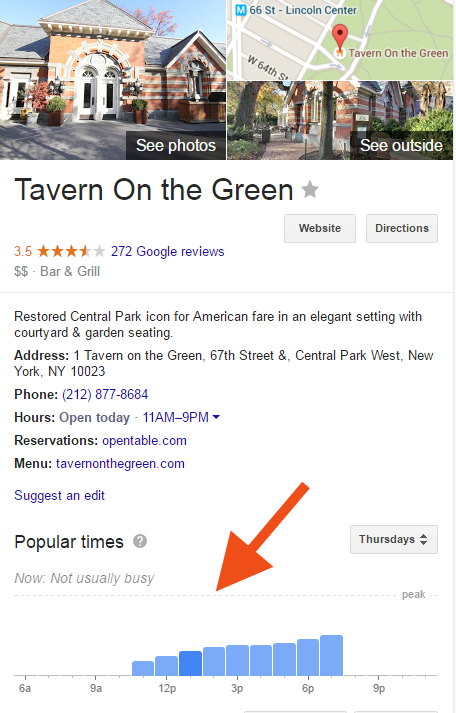 A restaurant's inventory is unique compared to other retail industries because stock items are consumed on the premises.  Your customers pay for consumed drink and meal products, but they don't usually take anything away from them other than leftovers in a take home bag.  
Managing the inventory stock of alcohol and food can also be particularly tricky.  You never want to run out of ingredients that make up your favorite dishes, but on the other hand it can be very expensive to hold onto too much perishable inventory.  Many restaurants are choosing to receive regular weekly deliveries to keep the kitchen stocked instead rather than buying in bulk.      
Restaurant bookkeeping software can make things easier for the manager.  By keeping track and looking at detailed reports of revenue periods, you can start to analyze patterns to recognize peak times of day, week or month for your restaurant.  
By doing this, you can better match up your deliveries and inventory according to your busier times, ultimately knowing that your business is never holding too little or too much food or drink stock.  Google even lists the most popular times or most busy (based on historical visits) for a restaurant when you conduct a search.   
Choose the right cloud-based bookkeeping and accounting software for your restaurant and watch your processes, efficiencies and revenue grow.
As we mentioned in the beginning of this article, factors including the price of commercial real estate and the sheer number of restaurant choices in New York City make it a very tough industry in which a restaurant can thrive, and not just stay afloat.  Like any company, everything always comes down to the numbers.  Having the right bookkeeping software will help your team and CPA understand how numbers affect your restaurant profit and the bottom line.
From daily sales reports to managing cash flow, and from payroll to accounts payable, having a robust and easy-to-use restaurant accounting software is an important piece of the puzzle.  Before you even pick the location of your new restaurant, it is advised that you have a sound accounting software system in place.  With proper training, using information technologies wisely can help you manage and grow your restaurant business into a household name.