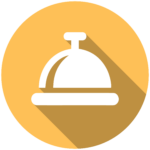 If you own or manage a New York hospitality business, which would include restaurants, bars, nightclubs or hotels, you would rather focus on your customers than managing your back office books.  Manhattan's hospitality sector caters to millions of tourists, travelers and NYC natives every day, meeting those expectations is the key to getting people to return, and increasingly restaurant and leisure operators are turning to financial analytics solutions for clues about how to keep improving their business performance and operational metrics. Every industry has its own unique bookkeeping requirements, and hospitality industry is no exception to this rule. With increasing competition, razor tight margins, and changing customer expectations, the ability to have 24/7 access to complete, timely and accurate financial data is now more important than ever for the hospitality industry. Unfortunately, many restaurants, bars, night clubs, hotels, casinos, and other hospitality organizations struggle with inefficient and old school legacy accounting systems.
Bookkeeping is one of the areas in your business that cannot be overlooked or it will lead to serious repercussions, besides those which are legal, such as unknown profitability, incorrect tax filing and lack of proper work papers for audits, etc.  Vendors and invoices need to be paid each month, you need to know if your business has positive or negative cash flow, employees need to get their checks and taxes must correctly calculated and lodged.     
Our cloud bookkeeping software gives businesses, the ability gain a more complete and real time picture of your businesses cash flow and profitability – Scott Aber, founder of Aber CPA
You can eliminate overhead and get reliable information quicker with fully managed back office software solutions.   Bookkeeping Chef can implement or upgrade your current accounting software platform and suggest operational process improvements in key areas, such as cash handling, petty cash, labor cost and purchasing, among other critical areas.  Most hospitality companies require an accounting software that integrates and imports data from their POS system. A comprehensive file management will speed up efficiencies, cut out data entry tasks, provide daily sales reports and give other financial information at the click of a button.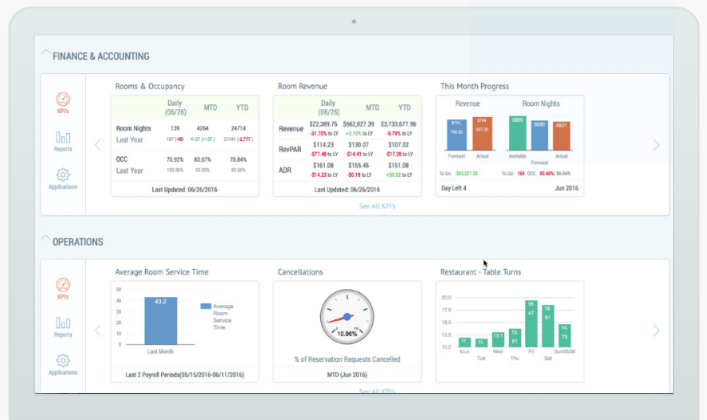 Our cloud accounting platform solutions assist with business continuity and alleviate the risks of your primary accounting staff members or CFO leaving, while maintaining the flexibility to scale quickly when necessary
Hospitality businesses can leverage the Bookkeeping Chef software platform to handle and scale their back office accounting needs in NYC and allow themselves to focus on the bigger restaurant picture.  With the advances of technology, business owners are now outsourcing most of their in-house departments, freeing up valuable time while saving considerable amounts of money in the process.  Hotels, diners and spas require a single industry specific accounting software platform that is easy-to-use and delivers relevant data, financial reporting and key performance metrics that will help managers improve daily operations.  
Components and functionality capabilities to look for when evaluating bookkeeping solution providers include having a:     
Electronic document submission and file storage management
Time saving tools and custom app integrations that streamline daily tasks
Easily scan invoices with customized approval and payment workflows
Easy to read summary dashboard for multi unit comparisons
Robust performance reporting for cost, COGS, restaurant, occupancy and labor metrics
Flexible package options that suite companies at different stages and sizes
A bookkeeping solution built for hospitality businesses, that maximizes from data entry all the up CFO-level metrics
Our hospitality bookkeeping services platform provides experienced and thoughtful financial infrastructure to businesses in the restaurant hospitality industry. Some of our services include:          
HOSPITALITY BOOKKEEPING
Dedicated bookkeeping team account manager for your restaurant(s)  
Month-to-month fixed charges which amount to far less cost than an internal bookkeeper
Implementing industry best practices and benchmarks with our highly-trained staff
Daily updated online and real time reports
24/7 online access to your financial metrics data
HOSPITALITY PAYROLL
Competitive processing fees  
Complete automation from clock-in to paycheck. No data entry!
Guaranteed local and state compliance
Detailed labor expense reporting in real time

Availability of Human Resources support
MANAGED BILL PAY
Daily coding of bills/invoices collected from management- all digitized  
Identification of missing bills and credits identified along with requests from vendors
Dedicated line for vendor payment inquiries. No more collection calls!
Invoice pricing, tracking and monitoring
Mobile app usage for approval and one-click payments

Dedicated account managers available for vendor and cash flow management
REPORTING & BENCHMARKING
Syncing of point-of-sale, payroll and expense data into one platform 
Integration and data sets fully managed for you 
Profit and loss reporting, and other key financial statements
Information updated and validated in real time
Online and mobile access
Taking advantage of our the Bookkeeping Chef platform will save your business time and money, while providing accurate financial records for your CPA.