Restaurant Bookkeeping & Accounting – How They Compare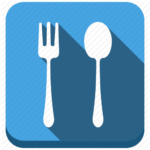 There is a fine line between the perceived definition of accounting and bookkeeping. Most people outside of the industry would be hard pressed to describe the difference of each field. Yes, both bookkeepers and accountants have a common shared goal; often overlapping services to support your restaurant business through stages of the financial cycle. In this accounting guide, we explain the main functional differences between bookkeeping and accounting–as well as the roles that bookkeepers and accountants play in helping your business become financially healthy.      
The Bookkeepers Function

Bookkeeping is a consistent daily process recording transactions, and essential toward identifying components to make your business profitable. Bookkeeping services are comprised of:    
Recording financial transactions

Posting debits and credits   

Importing daily sales transactions from your restaurant's POS system

Producing/paying invoices

Maintaining and balancing subsidiaries, general ledgers, and historical accounts

Completing payroll    
Maintaining a general ledger like Quickbooks online is one of the core components of the bookkeeping process and system. The general ledger is a journal where a bookkeeper records several transactions throughout the lifetime of your business: Accounts receivable: debits & credits; accounts payable: bills/paying invoices and payroll. With cloud computing technologies widely available, a ledger is created within specialized accounting software; but it may also be done via computer spreadsheet or a simple-lined sheet of paper.     
The complexity of a bookkeeping software system will usually depend on the size of your restaurant business and the number of transactions that are completed daily, weekly and monthly. All sales and purchases made by your business must be imported or recorded in the ledger; where certain items may require supporting documentation. The IRS gives business owners instructions as to which business transactions require supporting documents.  
The Accounting Function

Accounting is considered a higher level process that uses transactional data compiled by a bookkeeping firm or the business owner. This system allows an accountant to produce financial models and strategies. The process of accounting is more subjective in comparison to bookkeeping; which is largely transactional. Accounting is comprised of:  
Preparing adjusting entries (recording expenses that have occurred but aren't yet recorded in the bookkeeping process)

Cash flow analysis

Preparing company financial statements

Analyzing costs of operations

Forecasts, Projections and Succession Planning

Completing income tax returns

Aiding the business owner in understanding the impact of financial decisions    
The process of accounting involves preparing reports that analyze and compile financial indicators together. The result is a better understanding of actual profitability and an awareness of cash flow in the business. Accounting turns the information from the ledger into statements that reveal the bigger picture of the business and provide an indication as to the direction the company is taking. Restaurant business owners will often look to accountants for help with strategic tax planning, financial forecasting, and tax filing.     
Shifting Landscapes   
It is interesting to note that since technological advances in both accounting and bookkeeping software, some components of the accounting process have now been absorbed or merged into the bookkeeping process. As an example, bookkeeping software now has the ability to produce and create financial statements, which is helping to blur the lines between the bookkeeping and accounting processes.   
The Bookkeeping Role
vs

The Accounting Role

Having an understanding of some of the differences between accounting and bookkeeping will help you, as a business owner to identify your needs for integrating software and hiring or outsourcing your bookkeeping and/or accounting needs. By becoming familiar with the type of credentials, professional accountants and bookkeepers possess will allow you to determine how or when to hire a professional. We give you a summary of what each role entails.   
The Bookkeeper or outsourced firm
Usually, bookkeepers are required to have 2 to 4 years of experience or at least an associate's degree. For them to be proficient in their job, bookkeepers need to be sticklers for accuracy, and quite knowledgeable about a variety of financial topics. Generally, a bookkeeper's work or functions is overseen by an accountant or a small business owner whose books they are managing.
The Accountant or accounting firm        
To qualify for the title of an accountant, generally, an individual must have a bachelor's degree in accounting. For those that don't have a specific degree in accounting, finance degrees are often considered an adequate substitute.     
Accountants, unlike bookkeepers, are also eligible to acquire additional professional certifications. As an example, accountants with enough experience and education may acquire the respected title of Certified Public Accountant (CPA), one of the most common types of accounting designations. For one to become a CPA, an accountant must pass the Uniform Certified Public Accountant exam and possess sufficient experience as a professional accountant.   
Conclusion
Organized financial records and properly balanced finances produced by the bookkeeper or firm, coupled with smart financial strategy and accurate tax filing by the accountant, may contribute to the long-term success of every restaurant business. Even though business owners try to learn to manage their finances on their own, others opt to hire a professional so they can focus on the parts of their business that matter to bring in sales and revenue. Whichever option you choose, investing time or money into your business financials will only help to grow your business.