Manage Your Restaurant with Cloud Bookkeeping Software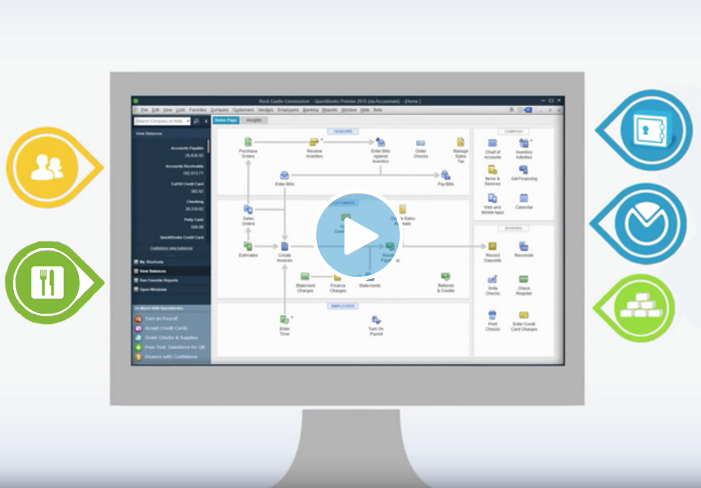 Cloud bookkeeping is an easy and efficient way to outsource the time consuming tasks of accounting and financial reporting that are keeping you away from running your NYC restaurant business.  Your Manhattan eatery business is more than just good food and drinks.  It merges the complexity of both manufacturing and the store retail elements of the business.  As a restaurateur or manager, it is your responsibility to manage many different aspects of your business on a daily basis. There are food sales, customer payments, employees, vendors to be paid, budgets to build and track and daily banking transactions with incurred expenses to watch. There are inventory counts, recipes and food costs that need to be tracked and reviewed also. You may even have a catering division or plan on opening up multiple locations.  All of these above mentioned items are ultimately a financial transaction that be recorded in your bookkeeping system.  Depending on if you have one restaurant or own chain of them, instead of hiring an internal bookkeeping staff, you can save your time and money using online accounting software.  Software has been changing the way industries do business.  Web based or cloud applications have become the norm for managing your company's books.      
Bookkeeping takes care of recording your restaurant's daily financial transactions, sales, purchases, receipts and payments. New York restaurant accountants  use and need bookkeeper transactions to prepare taxes, year end financial statements, budgets, cash flows and business plans. Our bookkeeping services help restaurants reduce accounting costs and streamline your data.  By managing your books and financial reports on the cloud, you can have access to your accounts and data from your iPhone, Mac, tablet or desktop computer. Your data is 100% backed up and secure, even if your phone or laptop get lost.  You can invite a restaurant CPA to view your accounts and they provide valuable real time financial advice.   
Cloud Bookkeeping Service Bookkeeping Benefits
Real time view of your restaurant's

cash flow

on a daily basis

Simple invoicing and expense management

Accurate financial reports for tax filings

Ability to pay your vendors and bills online

Track inventory in real time and manage goods as they come in and go out

Connect your bank accounts and credits cards and have your transactions imported and reconciled

Collaborate with your team- invite your accountants and managers

Reduce manual data entry- stop wasting time by using online accounting software

Print reports statements and 1099's

Generate profit and loss statements

Easy to use Iphone and Ipad apps

Free and automatic feature updates