If you're not mobile, you're behind
Managing a busy restaurant in New York City is, hands down, one of the toughest jobs out there.    Restaurant managers and owners are expected to successfully manage  a multi-task staff, inventory, reviews, food costs and daily sales.  All of these responsibilities must be completed simultaneously to ensure the highest quality dishes and customer service. As NYC restaurants are subject to a plethora of laws; especially for the individual in the back office, who is expected to keep operations running smoothly while being confined to a desk in the back office?     
This is where mobile technologies come to the rescue.  NYC restaurateurs and managers can now have 24/7 real-time access to the crucial financial data needed to make informed business decisions from their fingertips.  These mobile app technologies are no longer considered "out of reach" or "new age" for non-enterprise level organizations.  
Using mobile apps is becoming the norm for consumers and companies of any size.  As restaurant management and bookkeeping apps get less expensive and easier to use, it is probably time for your eating establishment to transition your back office employees to cloud-based bookkeeping solutions.  Remember, however, some portions of your operations may still be tied to using paper (paper checks) or desktop solutions (Excel spreadsheets.)   
Mobile devices are simply becoming a means to access cloud-based applications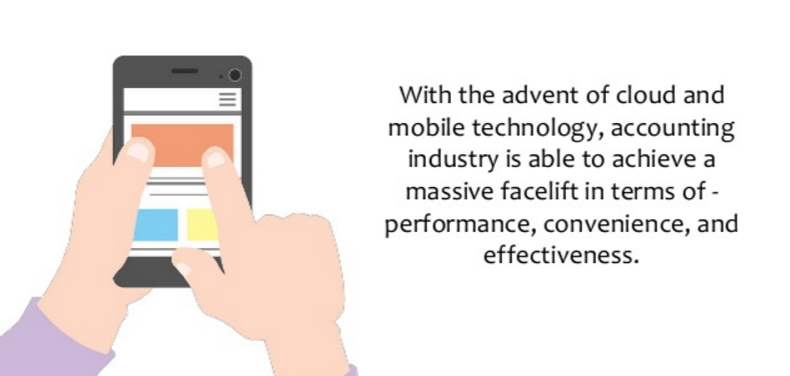 Don't be left behind with an outdated desktop accounting system
Transitioning to this new technology, you may still have questions about how to make the change or which bookkeeping software provider is right for your eatery.  Here is a list of business challenges that can be solved from using your iPad or smartphone, no matter if you are at home, work or on vacation:
Make better informed financial decisions by viewing on demand reports for your restaurant and even comparing it to past data

Get a real-time view of your restaurant or bar's cash flow  

Automate many transactional-level bookkeeping tasks,such as accounts receivable, accounts payable, collections, payroll posting, account reconciliation and financial statement preparation

Reduce fraud by receiving mobile alerts for any dubious looking transactions involving promo, comp and void activity

You can reduce labor costs by setting up alerts to notify you when an employee is about to go into overtime pay     

Reduce your inventory time by entering counts directly into a tablet or mobile device instead of onto paper to transfer later   

Make sure gaps in employee shifts are being covered by posting and editing schedules directly from your iPad or smartphone and then delivering the schedule to the employee's smartphone with the ability to add, drop or swap shifts

Improve the efficiency of your communications with your staff by posting, tasks, notes, entries, or new ideas into the manager log on the fly, instead from the back office

Many millennials choose to work for tech forward thinking corporations, which can be used as a tool to help recruit more savvy talent and improve workflow by automating tasks to make everyone's job easier. As each year passes, mobile technologies get better and better.  You will become the standard and or/be expected to be utilized by management and employees
Conclusion

The key takeaway here is that these new cloud and software technology advances are here to stay; and will just keep getting better and more integrated in our lives. Cloud-based accounting platforms automate many time consuming tasks which elevates bookkeeping to a new level of insight, efficiency and business results.  Why not start looking for a mobile bookkeeping software system to improve your operations and back office procedures?  Do this before the absence of technology adoption starts working against you.